Biography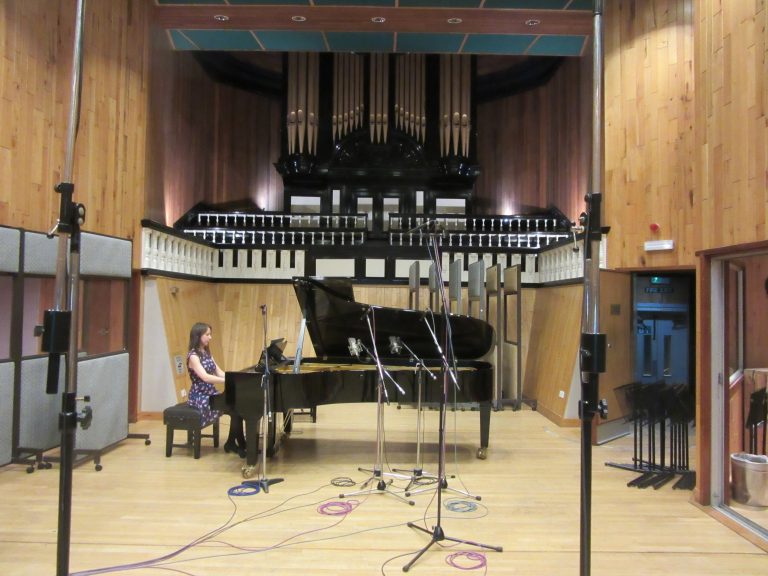 Tara leads a busy and varied life as a pianist and performing arts educator in London. Having started out her career as a solo pianist, Tara now works more regularly on collaborative projects, be this playing with other musicians or contributing to interdisciplinary pieces. Tara has performed extensively in the UK and abroad, including venues such as the National Portrait Gallery, The National Gallery (Dublin), the Purcell Room and St John's Smith Square. She also works as a recording artist, with recent projects including an album of Chopin solo piano music recorded for Cavendish Music in September 2018. Current performance projects include playing with Trio Taliesin, a recording commision of a new chamber work by Matthias Hutter and ongoing work with composer Katherine Gillham. Plans are also underway with illustrator Emma Bayfield, who created the artwork for Tara's recording of Debussy Children's Corner Suite, to create and publish a musical children's book together in 2019.
As an educator Tara teaches piano and delivers music and performing arts workshops in schools and community settings across London. This has led to work with organisations such Artis Education, RCM Sparks and Westminster Music Library. She is looking forward to embarking on her next workshop series as a Music Leader with Paiwand Charity in North London.
Tara holds a Masters in Advanced Performance from the Royal College of Music (2010), a Postgraduate Diploma in Performing Arts Leadership from the Royal Northern College of Music (2015) and a 1st class honours degree in music from the University of Manchester (2007). She studied under Gordon Fergus-Thompson (RCM), John Gough (University of Manchester) and Lidia Amorelli (London) and gained scholarships and awards at both Manchester and RCM.